It's Knuckle Down Time!
ONLY 8 SLOTS LEFT AND WE ARE SOLD OUT!
REGISTRATIONS ARE SELLING OUT - We have 8 off-campus slots available. Encourage your friends who are holding off a decision to attend, to register soon. This conference sells out yearly and as we enter into the holidays, we find folks love to give a registration as a Christmas gift. If you know someone interested in making ACWC a Christmas gift have them email me at [email protected] This way we can be sure to make it happens. I am always the worry wart. Eddie gets on me about worry. But every year, God shows up big. We are eight conferees away from being sold out. I ask that you, knuckle down and knee down in prayer, that God will send those He has planned to send and that they answer His call.

HOUSEKEEPING... I know...but it's necessary.
I hate to start out a newsletter with dirty laundry but hey...it has to hit the wash sometime. :) SO, I am asking you to help me out. We've had some internet issues here in East Tennessee. It's been a real bear for the past two months (but I won't bore you with the calls to Spectrum...it'll only make you mad too, and one of us is enough.) We have been receiving a steady stream of payments - and THANK YOU FOR THOSE WHO HAVE SENT THEM. However, we have a few whom we prepared invoices for but (thank you, Charter/ Spectrum) never delivered. I have reissued several today. If you receive an invoice in duplicate or hey...for all I know...triplicate or quad...please be kind and don't throw me under the bus. Know that The Square and Charter are working together to empty the emails that should have been sent early this month. What you can do is...if you receive a note from me, verify for me if you have paid, if you plan to attend (because there are a few of you who have sent zero $), and Denise and I are sorting through the shuffle of paperwork. Just when you think you have everything under control you suddenly don't. But if you've ever directed a conference, then you know that poo happens from time to time and we scrap off our tennies and move ahead. I'm in the scrapping process as we speak. So, do me a favor and if you get an invoice, pay it, email me if I've sent you a personal note...RESPOND. ANYTHING FOLKS! lol. Help us out. We need to verify every room and conferee and we sure don't want to miss anyone. Please respond to me if you get a note or invoice. Update me and let me know what your plan is. We have to turn in rooms in the next week.

NEXT - NO! I have not updated classes on the site yet. Keep em' guessin is my moto. Actually, I've been slammed with a three-book deadline to three different publishers and it has honestly been CRAZZZYYY. (When we are blessed we don't complain - we trudge through). Ya wanna know about stress...ask me. I think I have a memory, somewhere. I will be updating the classes section on the website this week. Do I promise...not these days! But it's on my to do list. Bear with me. As for the schedule with times listed, know that that schedule is temporary. The Cove loves to change meal times at the last minute every year and that generally shakes up the entire schedule. So Terri and I will be making a trip to the Cove in the next week or so to make sure the details are ready and able. Just know that we do not always have control of the time schedule and we will update you when and if things change.

THE GREAT THING IS that though we hit hiccups, it's really fun and we are really blessed that God smiles over us and along with us. He gets a giggle when I catch a toe on the edge of His robe and break a toe. Over all, things are going great. Terri has the appointment schedules under control, Sarah has the book contest zipping along, and Denise (love her heart), works literally in a chair beside me as we tiptoe through housing. All is good and running as can be expected three months from lift off.

The Sparrow Award - Now folks, I've not seen many entries pass through the Square for the book contest. If you have a book that you feel like is ready to enter into the contest - enter away. We did work with Lighthouse Publishing at one time to offer a book contract to the winning book but since we no longer have Lighthouse, we cannot do that. I think the site says books that are self-published do not qualify. I (without Sarah's knowledge - sorry Sarah) am saying that if you have an UNPUBLISHED work (Book) then enter it in the contest. If the book is published it will not qualify - be it traditionally published or self-published. We want you to enter the book contest. Step out in faith, put yourself out there and TRY. This is a great learning experience. TRY PEOPLE. The deadline is Jan 2 (Despite what you see on the site. There is a hidden page I cannot locate to change a date.) SO..deadline is Jan. 2. HURRY. Polish that piece and get it to Sarah asap. Visit our link at Sparrow Book Award and enter.

The Kingdom Devotion Award - This is a devotion contest and what we do promise is that every devotion, winning or not will eventually be published on ChristianDevotions.us. This is your opportunity for a publishing credit. I have had not one, not two, but multiple folks send a note asking if they can veer from the guidelines. The answer is NO! Sorry. In fact, I counted today and eleven of you have asked me that question. So here is the reason for the no.

Guidelines will govern everything you write for submission. They are there for a reason. First to see if you can follow directions. Second, because formats matter in published works, depending on page lengths, size, internet page, etc. When guidelines tell you to use Times News Roman 12 point font....use it. There is a reason why. Hint, if you don't follow the guidelines, the piece hits the trash for the most part. Guidelines are vital to the publisher of any work. It makes their work easier and yours accurate. Follow the guidelines - even for a contest. If you trail off on your own and assume you can do what you want, it screams volumes to a publisher. Do yourself a favor and follow the guidelines. Thank you to those eleven for asking. You brought to light something that I should have addressed a long time ago. This conference is here to help you learn and we learn by asking questions. THANK YOU FOR ASKING.

QUESTION FOR YOU - Last year we had some nifty t-shirts printed with a fun writers pun on them. My question is, if we come up with another fun t-shirt, would you be interested in purchasing one. Last year they were 12.00. They may be $15 this year due to the rising cost of shipping (growl, hiss, boo). Drop me a note to [email protected] if you would be interested. We're pondering something like, I WRITE BECAUSE I KNOW THINGS on the shirt or maybe something else clever like that.

OH YEAH!
I did say this last time, but it bears repeating - PLEASE DO NOT RESPOND TO THIS EMAIL BY HITTING REPLY. When you do that EVERYONE gets the email and not only that but a huge thread starts and most of the time, I can't see who sent what. If you need to send me a note, email me at [email protected]. Also mark this email address as a safe email in your browser security so
we don't go to spam. If you miss a newsletter, they are all posted on the website under newsletters. Everyone SHOULD have the information in one way or another. (In other words, I didn't know...doesn't work. Grin)

[email protected]. - Look there's my email address again!

APPOINTMENTS FOR MENTORING AND CRITIQUES - We have set mentoring schedules in place as well as paid critiques. We encourage you to visit our page link for Critiques and Mentoring. You can see the mentors listed and also the faculty that will be doing paid critiques. Please note, you will have an opportunity for a free 15-minute appointment or two at the conference, but paid mentoring is 1 hour of personal one-on-one and paid critiques are in-depth line-for-lines done for you. Both are well worth your money. Critiques are pretty available, however, mentoring has only got a few slots. If you are interested in mentoring, then you need to contact Terri quickly. These fill up FAST. Contact Terri at [email protected].

FACULTY - IF YOU HAVE NOT SENT YOUR CLASS LIST TO ME - PLEASE DO. Some of you have sent them others have not, and that may be because I haven't asked yet. :) I'm asking now. Life is an adventure at the SPROLES HOUSE!


THE BOB BOX - I KNOW, I keep pasting his face here, but it's important. Not the face but the news (lol).
We at Christian Devotions Ministries believe God's calling to serve the widows, the sick, and the poor. Each year we ask our conferees to plan in advance to donate a small amount to our "BOB BOX." Because we have skin in this game, we have chosen the Cystic Fibrosis Foundation to support yearly. Our own Bob Hostetler has two grandchildren who directly benefit from the research and up-and-coming medications to manage their cystic fibrosis.

Christian Devotions and our own Eddie Jones and Pat Patterson are also helping those in need at Moores Square in Raleigh. Winter is coming on and we need to get socks, jackets, hats and gloves, even shoes for some. This year we will share our missions fund between Cystic Fibrosis and Moores Square. We place a box on our bookstore table each year, and we ask that if you are moved, to give. At the end of the conference, we total the funds and then Christian Devotions MATCHES what is in the box. Our donations have been as much as $3000 in a year. Bob does a yearly fundraiser and this goes into his pot, which is then turned over to the company his son works for, who DOUBLES the amount. You can see that our $3K quickly becomes $6K. So, we give you a heads-up now, so you can plan ahead and we pray you will be part of our giving back. It's what God calls us to do - to care for those who need help. Help us help the Cystic Fibrosis Foundation and those in need at Moores Square.

AGAIN - I simply ask that you pray over this conference. Pray for safety, good weather, that God will send those He'd have attend so that every slot is filled to over-flowing with wonderful conferees to keep our faculty hopping. Pray for our provision. Pray for the Cove and their folks who work with us because, THEY ARE PRAYING FOR YOU ALREADY. Let us know if we can add you to our bi-weekly prayer warriors so you can walk with us through the obedience of prayer. Pray that this conference will be focused on the work of the Father and that His calling to you will be clear. NO JOKE....pray.
_______________________________________________________________________________________

The Man on the Middle Cross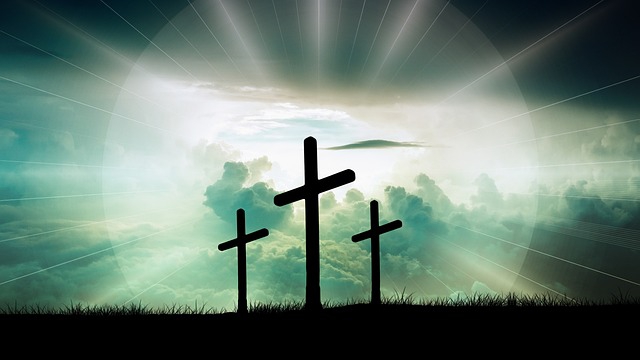 "The man on the middle cross said I could come." Those words shook my soul.
It was a particularly difficult month. Folks were pulling me from every direction, deadlines, company coming for Thanksgiving, help at church to complete Christmas decorating, and to boot, I was fighting a kidney stone. I'm sure you've been there too – when you were not only tired but spent. That was my November.
Our son and future daughter-in-law were in visiting and I so wanted her to feel loved and welcomed, yet everything I tried to do backfired at an embarrassing pace. As my husband and I crawled in the car to head to a church board meeting, feeling beaten, less than worthy and defeated was an understatement. And then it happened…
One of the men gave the opening devotion and within that few moments, God reached down from heaven and placed His finger beneath my chin, lifted it, and smiled at me. In ten words, I went from broken to recognized and repaired.
The devotion spoke of the thief who hung next to Jesus – the one who went to Jesus' defense. The one whom Jesus promised would live with Him in heaven that day. The thought behind the devotion was, that should someone ask the thief how he managed to get into heaven never knowing Jesus or the Father, and never having understood sin – how could he enter heaven?
The reply changed my whole thought process and I suddenly felt...worthy. "The man on the middle cross said I could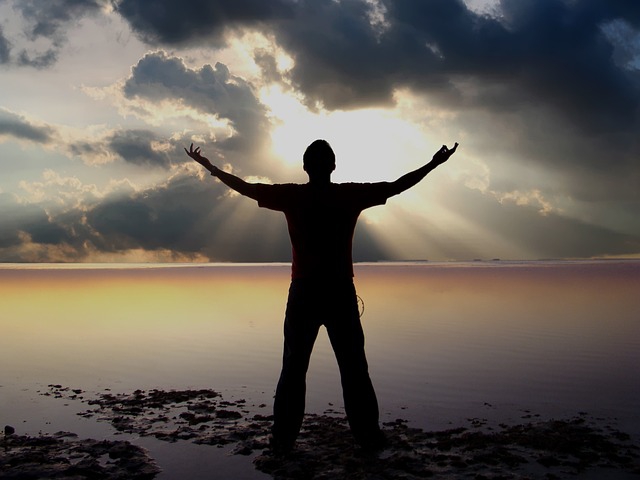 come." Isn't that something? The man on the middle cross said I could come.
Ten words changed everything.
I sat in the meeting, dabbing my eyes. I realized that if Jesus could invite a man with no knowledge of Him or God, but who recognized he was guilty of sin into heaven, then where did I stand?
Part of my crisis of faith has been soul-searching, asking myself if I have been the person Christ has required of me. Have I served as He as called? Do I love him enough? Have I written the words He's asked me to write then released them to Him trusting in His ways to use them? I'm finding, I'm not the only one who asks these questions. It seems many of my Christian brothers and sisters do the same.
I understand my walk with Christ is not all about works...and I sorta look at that scripture that says faith without works is dead and think to myself...my faith, without Christ working in and through me, is dead (I suppose that may be sightly taken out of context, but is it really? I'm still thinking it applies either way).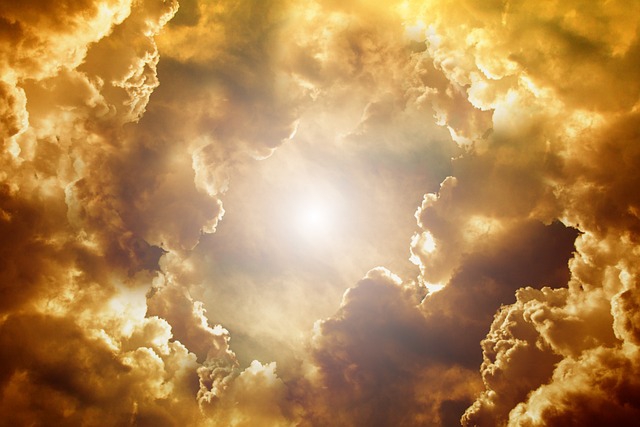 Either way, God has gifted me with the call and the talent to write. If I chose to sit on it and never use it - if I chose to never let it be read, then I'm refusing the gift that the man on the middle cross offered so freely.

It's easy to think what we write is not valid or important but I am here to tell you that every word gifted to you bears the blood of Christ - freely given. Why would you not use it?

Thanks to Jesus, we are saved. Yet He asks so little of us - to love Him. To spread His news. We have been given the invitation from the man on the middle cross. It is worthy. It is valuable. Take it and use it.

P.S. The Man on the Middle Cross is taken from a sermon by Aistair Begg. Here is the link to a wonderful sermon to think about.

Much love,
Cindy Sproles, Director ACWC