Week 2 - And boy are you lucky!
Here we are coming into week two of your additional assignments. Remember, these are purely for your use at home just to add some "flavor" to your attendance at the conference or online. This week you have not one lesson, but two. (I told you we try to cram as much in as possible.)

Your first lesson will deal with your email address and the professionalism that you need to add to your writing career. Trust me, the story is true. So you can see this lesson from today through Tuesday night and then Wednesday morning, BOOM. You get another lesson and this time it's on editing.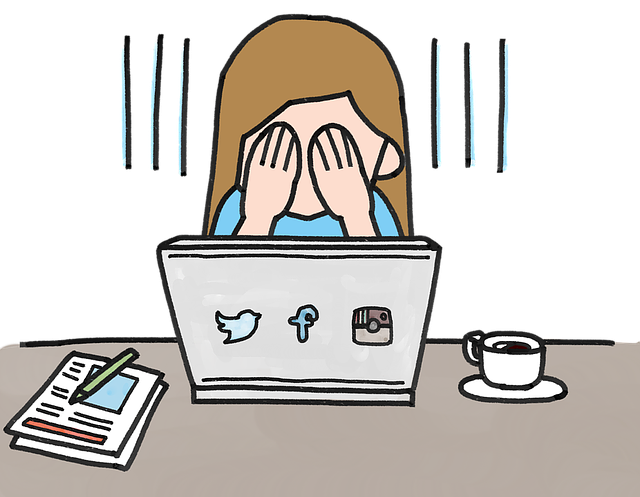 Lesson one link: https://ashevillechristianwritersconference.com/mgmt/Blogmod.asp?S1A1=138

Lesson two link: https://ashevillechristianwritersconference.com/mgmt/Blogmod.asp?S1A1=139

I am grateful to Andrea Merrell for offering me these additional blogs for your use. See, it pays to have writer friends. They help out when you need writing done! :)
So take time this week to jump in and do a little extra work. Hang onto these. They'll help you along your writing journey.

Just a reminder - The Sparrow Award book contest ended January 3 but I am extending that until January 13 and praying Sarah won't kill me. Due to covid, we have so many things up in the air and so many late registrants that I want to be sure everyone has an opportunity to enter.

The same will apply to the Devotion contest. (And I am getting a few in so looks like that contest will move ahead.

Also, check the website for deadlines on mentoring and critiques. For our online conferees, we are offering the same appointments, critiques, and mentoring. Just know that it may happen via phone or zoom after the conference. So yes, you will have the same opportunity to participate as our in-person folks.

Just a note to remind you that we will have the BOB BOX set up at the conference. Our conference believes fully in giving back to the Lord's work so yearly we sponsor Bob Hostetler's cause with the Cystic Fibrosis Foundation. This year will also add our sweet Dee Dee Parker, who lost Mr. Jim on Christmas Day to Covid. Funds will help with funeral costs for Mr. Jim. And Edie Melson, who lost her sweet Daughter-In-Law, Katie to a terrible accident. Edie's son faces huge medical bills and he and Katie have a new baby boy. The funds we receive are matched by the ministry of Christian Devotions and we'll divide the gifts evenly among these three needs. I pray that your generosity will run strong as God calls His church to care for those in need.
Finally, for our ONLINE folks, you will receive instructions in the near future for your access to the conference. It may actually be February but you will get this information as soon as we have all the details nailed down.

Go do those lessons this week.
Weak and Wailing
Have I not commanded you? Be strong and courageous. Do not be afraid; do not be discouraged, for the Lord your God will be with you wherever you go." - Joshua 1:9 NIV
Sometimes I can't see the forest for the trees. Despite my best efforts to overcome, I find myself sitting in a corner feeling overwhelmed.

Let's face it, this last year has been nothing but one bad thing after another. Covid, death, riots, politics...job loss, hunger - what more can happen? Perhaps that isn't the question to ask but the point is, who wouldn't be overwhelmed at the hardship we have all faced?

There is something you have to look at. You absolutely must look at it. That is how Satan likes to work. He loves chaos and frenzy. He loves civil unrest and anger. He loves depression and loss. He loves everything and anything that tears our spirit away from the core.

Joshua and the battle of Jericho. Gideon and his battle with only 300 men. Moses. Aaron. Elisha and his battle with the prophets of Baal. Each one faced surmounting odds, yet God simply said, do not be afraid. Be courageous. Be strong. The battles were His to mount.

Sometimes it's hard to look past the odds when they are towering over us but God's word has shown us over and over that He is mighty and these are His battles to fight. Yes, there is a fallout. No one ever said there would be no hardship. However, God said, trust! Don't fear. I am with you. And He has never once stepped to the side to force us to fend for ourselves.

When author Edward Bulwer-Lytton wrote, "The pen is mightier than the sword," in the 1800s, he couldn't have put a stronger emphasis on the power behind words. That should help you know, the power behind God's words and not only that but that you have been chosen - called - to wield the pen.

Do not let the hardships of this world take you down. Mourn for a short time but then rise from your knees and wield the pen given to you to write. Your words, chosen with prayer and faith, will help change the broken lives that Satan tries to overtake.

Write. And pray. Then write some more for you are held up by a mighty God.

Much love to you all.
Cin