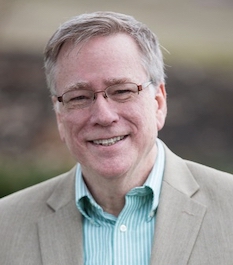 Bob Hostetler
Bob Hostetler is an award-winning writer, editor, literary agent, pastor and speaker from southwestern Ohio. His forty-five books, which include The Bone Box and American Idols (The Worship of the American Dream), have sold millions of copies. He has co-authored eleven books with Josh McDowell, including the best-selling Right from Wrong (What You Need to Know to Help Youth Make Right Choices) and the award-winning Don't Check Your Brains at the Door. He has won two Gold Medallion Awards, four Ohio Associated Press awards, and an Amy Foundation Award, among others. Bob is also a frequent speaker at churches, conferences, and retreats. Bob was ordained to the ministry in 1980 by The Salvation Army. He and his wife, the lovely Robin, served in The Salvation Army from 1980-1992. In addition to his training for ministry with The Salvation Army, he earned degrees in English Bible from Cincinnati Christian University and English Communications from Bloomfield College. In 2000, Bob (with his wife) helped to co-found Cobblestone Community Church in Oxford, Ohio. He has served that church in leadership and teaching pastor roles. He has been a disc jockey, pastor, magazine editor, freelance book editor,and (with his wife Robin) a foster parent to ten boys (though not all at once). Bob and Robin have two adult children, Aubrey and Aaron, son-in-law Kevin and daughter-in-law Nina, and grandchildren Miles, Mia, Calleigh, Ryder, and Avery. They live in Hamilton, Ohio.
---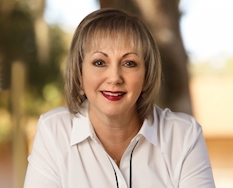 Eva Marie Everson
Eva Marie is a CBA best-selling and multiple award-winning author and speaker, including a Christy finalist, a Silver Medallion winner, a Carol, several Maggie and Golden Scroll awards, and an Inspirational Retailers Choice Award. She is one of the original five Word Weavers members, which began in 1997. She served first as the original president (2000-2007) and is now president of Word Weavers International, Inc., which serves writers primarily as a national and international group of critique and educational chapters.
Eva Marie served as a mentor for the Jerry B. Jenkins Christian Writers Guild for several years and has taught at a number of writers conferences nationwide. During the 2010-2011 school year, Eva Marie served as an adjunct professor at Taylor University in Upland, Indiana. She describes it as one of the best times she ever had while working. Eva Marie also serves as director of Florida Christian Writers Conference and Georgia Christian Writers Conference and as a private writing coach and editor.
---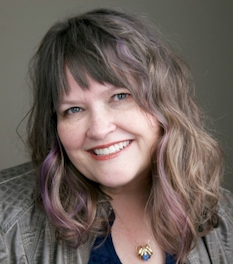 Edie Melson
EDIE MELSON – Find your voice, live your story…is the foundation of Edie's message, no matter if she's writing for fiction readers, parents, or writers. As an author, blogger, and speaker she's encouraged and challenged audiences across the country and around the world. Her numerous books reflect her passion to help others develop the strength of their God-given gifts and apply them to their lives.
She's a leading professional within the publishing industry and travels to numerous conferences as a popular keynote, writing instructor and mentor. Her blog for writers, The Write Conversation, reaches thousands each month and is a Writer's Digest Top 101 Websites for Writers. She's the Director of the Blue Ridge Mountains Christian Writers Conference, the Mountainside Marketing Conference and Soul Care, as well as Vice President of the Advanced Writers and Speakers Association and the Social Media Director for Southern Writers Magazine. In addition, she's a regular columnist for Just18Summers.com, PuttingOnTheNew.comand http://www.soulfulink.com. Connect with her on Twitter, Facebook and Instagram or ediemelson.com.
---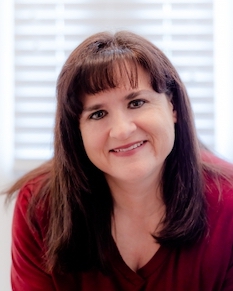 Lynette Eason
Lynette Eason is the best-selling, award-winning author of over sixty-five books. She writes for Revell and Harlequin's Love Inspired Suspense line. Her books have appeared on the CBA, ECPA, Publisher's Weekly, Parable, and USA Today's bestseller lists. She has won several awards including the Carol Award, Christian Retailing's Best, the Holt Medallion, the Selah, Killer Nashville's Readers' choice award, and more. Herbook, Her Stolen Past, made into a Lifetime Movie Network movie, aired in February 2018. Lynette is a member of American Christian Fiction Writers (ACFW), Mystery Writers of America (MWA), International Thriller Writers (ITW), and Faith, Hope, and Love. Lynette can be found online at www.lynetteeason.com and www.facebook.com/lynette.eason and @lynetteeason on Twitter.
---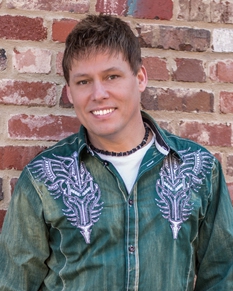 Billy Wayne
Billy Wayne Arrington is the founder and president of Vision Productions, Inc., Billy Wayne Ministries. He is an ordained minister, contemporary Christian vocal artist, Speaker, Writer, and Director/Producer/ Actor. Located in Kingsport, TN, this non-profit ministry includes LampLight Theatre and The Emporium. For more than 25 years, Billy has traveled across the United States and Mexico to share the gospel of Jesus Christ through music and ministry. Completing more than 300 appearances per year, Billy Wayne continues to challenge and minister to all ages with his high-energy performances and gripping testimony.
Billy Wayne is an accomplished speaker as well as a Christian vocal artist. An accomplished singer/songwriter, he has produced over 20 music recording projects, various music videos, and live performances in concert. Known in the Christian music industry, Billy Wayne was also awarded regional finalist for the GMA (Gospel Music Association) Songwriter of the Year in 2000 and 2002. His book, "And God Was Watching", received a 5-star Clarion review (The highest critic award) in 2011.
Prior to full-time ministry, Billy Wayne worked in professional theatre for several years as an actor and director. Throughout his career, he directed more than 200 productions, many of which were his original written works that have all been produced and performed. Between concert tours, Billy Wayne produces full-length theatrical productions and special events at LampLight Theatre.
---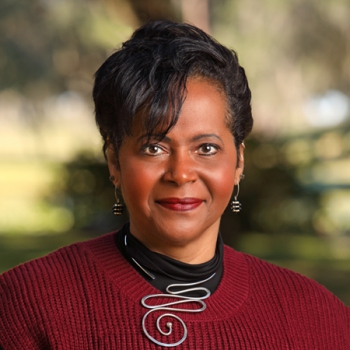 Edwina Perkins
Edwina Perkins is the assistant director of Blue Ridge Mountains Christian Writers Conference. She is also the coordinator for Mentoring Moments and the manager for Sensitivity Between the Lines, both with Blue Ridge Mountains Christian Writers Conference. Edwina is the managing editor for Harambee Press, an imprint of End Game Press. As a longtime member of Word Weavers International, she now serves as a member of the advisory board. Edwina is an award-winning writer, experienced teacher, speaker, freelance editor, and a sensitivity reader and has been published in numerous publications. One of her passions is to address the need for sensitivity and diversity in the publishing industry.
---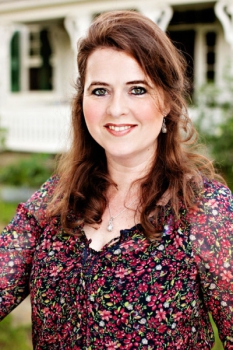 Pepper Basham
Pepper Basham is an award-winning author who writes romance "peppered" with grace and humor. Writing both historical and contemporary novels, she loves to incorporate her native Appalachian culture and/or her unabashed adoration of the UK into her stories. She currently resides in the lovely mountains of Asheville, NC where she is the wife of a fantastic pastor, mom of five great kids, a speech-language pathologist, and a lover of chocolate, jazz, hats, and Jesus. Her nineteenth novel, Authentically Izzy, debuts in November with Thomas Nelson. She loves connecting with readers and other authors through social media outlets like Facebook &
Instagram.
You can learn more about Pepper and her books on her website at www.pepperdbasham.com
---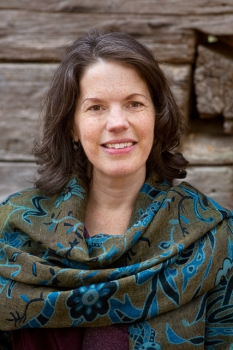 Sarah Thomas
Sarah Loudin Thomas grew up on a 100-acre farm in French Creek, WV, the seventh generation to live there. Her historical fiction is set in West Virginia and celebrates the people, the land, and the heritage of Appalachia. Sarah holds a bachelor's degree in English from Coastal Carolina University and is the author of the acclaimed novels The Right Kind of Fool–winner of the 2021 Selah Book of the Year–and Miracle in a Dry Season–winner of the 2015 Inspy Award. Sarah has also been a finalist for the Christy Award, ACFW Carol Award and the Christian Book of the Year Award. She and her husband live in western North Carolina where she is the director of author Jan Karon's Mitford Museum. Learn more at www.SarahLoudinThomas.com.
---
Taryn Souder
Bio to follow
---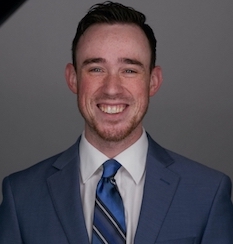 Vincent Davis
Vincent B. Davis II is an author, entrepreneur, speaker, and soldier. After graduating from East Tennessee State University, he quit his day job and decided it was as good a time as any to follow his dream. With a shoestring budget and no platform to speak of, he's now published six historical fiction novels, three of which have become Amazon International Best Sellers.

He is passionate about helping authors learn the marketing and advertising tactics he used to succeed. Focusing primarily on the intricate algorithms of Amazon, he loves making the complex simple so that authors can build up their platform and increase their sales. https://vincentbdavisii.com/
---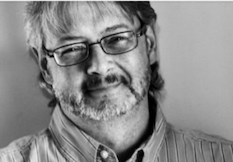 Larry J. Leech II
Writing coach of award-winning authors and Larry has spent more than 40 years working with words. After a 23-year journalism career that began in 1981 and 2,300 published articles, Larry moved into freelance writing and editing in 2004. He has ghostwritten nearly 30 books, edited more than 300 manuscripts, and written back cover copy and press releases for numerous publishers. Larry teaches at numerous conferences nationwide and can be found online on Twitter, Facebook, and Instagram

Find Larry at www.larryleech.com.
---
Les Stobbe
Les Stobbe has been mentoring writers at conferences for more than 50 years. His new book, God Moments in My Publishing Life, contains not only stories covering growing up during the Depression but also "on the job stories" from 65 years in Christian publishing. Finally, it contains condensations of five "how to write Christian non-fiction" chapters. Les has been denominational weekly editor, book editor, book club vice-president, journal editor, curriculum managing editor, and president of a book publishing house. He has written curriculum, journalism lessons, 14 books and hundreds of magazine articles. He served writers as an active Literary Agent for 23 years. At the conference he is available as mentor or for book manuscript evaluations as Associate Acquisitions Editor for Elk Lake Publishing, Inc. His website is at www.stobbeliterary.com
---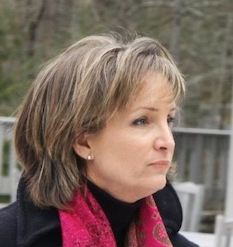 Lori Marett
Lori Marett's screenwriting career began two decades ago when she won and/or was finalist for many regional and national screenplay contests. Her first adaptation of one of her mother's early novels, author Yvonne Lehman's In Shady Groves, received awards and acclaim which opened the door for Lori to adapt Hollywood producer Ken Wales' novel, Sea of Glory, for the screen. Continuing to hone her craft as a screenwriter paid off and her first feature film, Meant To Be, was released in December of 2012 by Pure Flix. In 2019, Lori's adaptation of Deborah Raney's novel, Beneath a Southern Sky (co-written with Kay Mortimer) was optioned.

Lori has had writing success beyond her scripts, having articles and short stories appear in many publications. Working as a story consultant and script coach, she is highly sought out by best-selling novelists (Steven James, Ann Tatlock, Yvonne Lehman, Cindy Sproles, Jenny L. Cote, to name a few) for brainstorming, insights, and her expertise in story construction. Lori is currently working with author, editor and conference director, Eva Marie Everson, to revive Yvonne Lehman's early works for a new audience that may not be familiar with her mother's novels. Upon the passing of Yvonne in 2021, Lori joined forces with Cindy Sproles to continue Writing Right Author Mentoring Services (WRAMS), a service which Cindy and Yvonne started years ago to aid writers in their journey to publication. Lori also mentors beginning and advanced novelists and screenwriters at several writer's conferences which includes one of her favorites, the Asheville Christian Writers Conference.
Lori is married to Rodney Marett who is currently contracting as a paramedic in Alaska while she resides, and writes, in Black Mountain, a tiny town just east of Asheville, NC.
---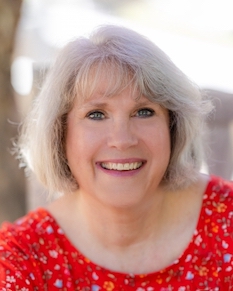 Cindy Sproles
Cindy Sproles – Cindy K. Sproles is the Cofounder of Christian Devotions Ministries. She is an author, popular speaker, and conference teacher. Cindy is the Executive Editor of ChristianDevotions.us Her devotions are published widely in Christian newspapers across the eastern seaboard. Cindy is the author of three Appalachian historical award-winning, best-selling novels. She is an IndieFab Book of the Year winner and a Golden Scroll Book of the Year winner. She is a certified life coach and mentor. Cindy is the director of the Asheville Christian Writers Conference. Cindy is married and is the mom to four adult sons and two gransons. She is proud of her Appalachian heritage and doesn't mind when people tease her about her accent. Visit Cindy at www.cindysproles.com.
---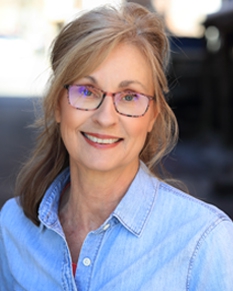 Terri Kelly
Terri Kelly is the author of Ida Scudder Missionary Doctor and Mary Slessor Missionary Mother. As a writer, she has contributed to multiple compilations, including Divine Moments, Stupid Moments, Additional Christmas Moments, Faith and Family, and Spirit and Heart. In addition to numerous online publications, she has published articles in multiple magazines including, Clubhouse, WHOA Magazine, Kids'Ark Magazine, and Asheville Lifestyles. Terri teaches at writing conferences and is assistant director of the Asheville Christian Writers Conference. Follow Terri at: amazon.com/stores/Terri-B.-Kelly/author/B00JAGAE24
Instagram: @terri.b.kelly Twitter: @tkellyteaches Facebook: Terri Kelly
---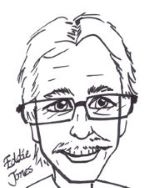 Eddie Jones
Eddie has the unique ability to guide you step-by-step through the process of creative writing, publishing, and promoting through Amazon Publishing and IngramSpark. Eddie works with both fiction and non-fiction writing clients in the areas of plotting, scene development, character creation, dialogue, writing powerful paragraphs, humor writing, devotional writing, mysteries, and ministry writing. He has an English degree from NC State, with an emphasis in journalism.
https://eddiejones.org/ https://writerscoach.us/
---
Publishers, Editors, and Agents in Attendance:
** No data available. **
Andrea Merrell – Editor
Bob Hostetler – Agent
Cindy Sproles – Editor / Mentor/ WRAMS Writing Coach
Eddie Jones – Writers' Coach / Author / former book publisher
Les Stobe – Acquisitions/Author/Mentor
Denise Loock – Editor
Edie Melson – Author / Writer / Mentor
Edwina Perkins – Editor
Larry J. Leech II – Author / Writer / Mentor
Sarah Loudin Thomas – Author / Writer / Mentor Twila Belk – Author Taryn Souder – Author
---
The Staff That Keeps Things Moving
We could not manage things without our amazing staff and their wonderful gifts and talents.
Conference Director – Cindy Sproles
Asst. Director, schedules and appointments – Terri Kelly
Bookstore Manager – Bennie Jones
Bookstore Assistant – Kevin Spencer
Bookstore Assistant & Conferee Care Representative – Wendy Leech
Contest Director – Sarah Loudin Thomas & Andrea Merrell