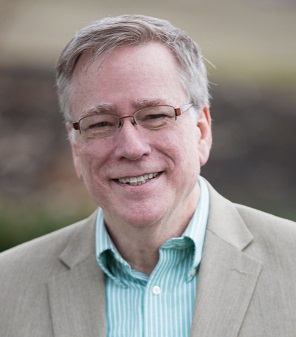 Bob Hostetler
Bob Hostetler is an award-winning writer, editor, literary agent, pastor and speaker from southwestern Ohio. His forty-five books, which include The Bone Box and American Idols (The Worship of the American Dream), have sold millions of copies. He has co-authored eleven books with Josh McDowell, including the best-selling Right from Wrong (What You Need to Know to Help Youth Make Right Choices) and the award-winning Don't Check Your Brains at the Door. He has won two Gold Medallion Awards, four Ohio Associated Press awards, and an Amy Foundation Award, among others. Bob is also a frequent speaker at churches, conferences, and retreats. Bob was ordained to the ministry in 1980 by The Salvation Army. He and his wife, the lovely Robin, served in The Salvation Army from 1980-1992. In addition to his training for ministry with The Salvation Army, he earned degrees in English Bible from Cincinnati Christian University and English Communications from Bloomfield College. In 2000, Bob (with his wife) helped to co-found Cobblestone Community Church in Oxford, Ohio. He has served that church in leadership and teaching pastor roles. He has been a disc jockey, pastor, magazine editor, freelance book editor,and (with his wife Robin) a foster parent to ten boys (though not all at once). Bob and Robin have two adult children, Aubrey and Aaron, son-in-law Kevin and daughter-in-law Nina, and grandchildren Miles, Mia, Calleigh, Ryder, and Avery. They live in Hamilton, Ohio.
---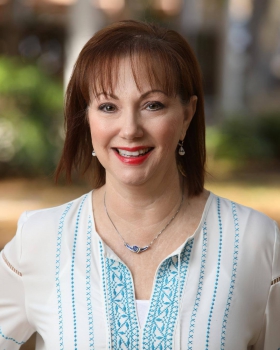 Eva Marie Everson
Eva Marie is a CBA best-selling and multiple award-winning author and speaker, including a Christy finalist, a Silver Medallion winner, a Carol, several Maggie and Golden Scroll awards, and an Inspirational Retailers Choice Award. She is one of the original five Word Weavers members, which began in 1997. She served first as the original president (2000-2007) and is now president of Word Weavers International, Inc., which serves writers primarily as a national and international group of critique and educational chapters.
Eva Marie served as a mentor for the Jerry B. Jenkins Christian Writers Guild for several years and has taught at a number of writers conferences nationwide. During the 2010-2011 school year, Eva Marie served as an adjunct professor at Taylor University in Upland, Indiana. She describes it as one of the best times she ever had while working. Eva Marie also serves as director of Florida Christian Writers Conference and Georgia Christian Writers Conference and as a private writing coach and editor.
---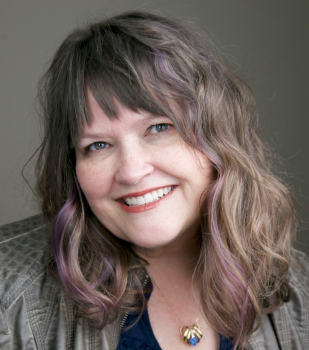 Edie Melson
Find your voice, live your story…is the foundation of Edie Melson's message, no matter if she's writing for fiction readers, parents, or writers. As an author, blogger, and speaker she's encouraged and challenged audiences across the country and around the world. Her numerous books reflect her passion to help others develop the strength of their God-given gifts and apply them to their lives.
She's a leading professional within the publishing industry and travels to numerous conferences as a popular keynote, writing instructor and mentor. Her blog for writers, The Write Conversation, reaches thousands each month and is a Writer's Digest Top 101 Websites for Writers. She's the Director of the Blue Ridge Mountains Christian Writers Conference, the Mountainside Marketing Conferenceand Soul Care, as well as Vice President of the Advanced Writers and Speakers Association and the Social Media Director for Southern Writers Magazine. In addition, she's a regular columnist forJust18Summers.com, PuttingOnTheNew.comand http://www.soulfulink.com. Connect with her on Twitter, Facebookand Instagram.
Edie Melson — author, blogger and speaker—is a leading professional within the writing industry, as well as a popular instructor and mentor. Her heart to help others define and reach their dreams has connected her with writers across the country. She's the co-director of the Blue Ridge Mountains Christian Writers Conference, and a prolific writer, with numerous books and thousands of articles. Her popular writing blog, The Write Conversation, is a well known resource. Edie is the senior editor for Novel Rocket, and the social media mentor for My Book Therapy websites, as well as social media director for Southern Writers Magazine. She's also the military family blogger for Guideposts.org. In keeping up with the leading edge of all things digital Edie has become known as one of the go-to experts on Twitter, Facebook, and social media for writers wanting to learn how to plug in. Her bestselling eBook on this subject, has been updated and expanded and re-released as Connections: Social Media and Networking Techniques for Writers. Her books for military families include her latest, While My Soldier Serves, Prayers for Those with Loved Ones in the Military, (Worthy Inspired) and Fighting Fear, Winning the War at Home When Your Soldier Leaves for Battle, (Lighthouse Publishing of the Carolinas).You can also connect with Edie on Twitter andFacebook and at ediemelson.com.
---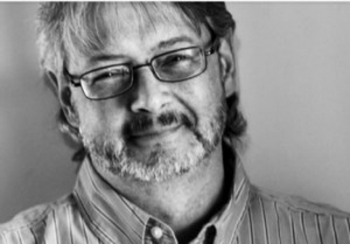 Larry J. Leech II
Larry J. Leech II spent eighteen years writing, editing, and managing news and sports departments at daily newspapers in Pennsylvania, Ohio, California, and Florida. He finished his journalism career with a five-year stint as editor of Christian Retailing magazine, the leading trade publication in the Christian industry. With more than 2,300 articles published, Larry moved into freelance writing and editing in 2004. He has ghostwritten more than twenty books, edited more than 200 manuscripts, and written back cover copy and press releases for numerous publishers. Larry teaches at numerous conferences nationwide and has become a much sought-after writing coach. Recent releases include the "Unholy Series," featuring Unholy Quest, Unholy Terror, and Unholy Alliance.

Find Larry at www.larryleech.com.
---
Sarah Loudin Thomas
Sarah Loudin Thomas grew up on a 100-acre farm in French Creek, WV, the seventh generation to live there. Her Christian fiction is set in West Virginia and celebrates the people, the land, and the heritage of Appalachia.
Sarah is a fund-raiser for a children's ministry who has time to write because she doesn't have children of her own. She holds a bachelor's degree in English from Coastal Carolina University and is the author of several novels including The Sound of Rain and Miracle in a Dry Season--winner of the 2015 Inspy Award. Sarah has also been a finalist for the ACFW Carol Award and the Christian Book of the Year Award. She and her husband live near Asheville, NC. Learn more at www.SarahLoudinThomas.com.
---
Nancy Lohr
Nancy Lohr, Acquisitions Editor at JourneyForth Books, acquires for both the youth and adult markets and has over twenty years of experience in book publishing. She was an educator and children's librarian before moving to publishing, and she loves to teach about the art and craft of writing. On the editor's side of her desk, her responsibilities range from acquiring manuscripts and illustrations to editing manuscripts and managing book production. As an author, her personal résumé includes two historical novels for children, curriculum stories and articles, and numerous book reviews and articles for parents and educators. She is an avid reader who reads widely in both the youth and adult markets, and she happily agrees with C.S. Lewis who said, "You can never get a cup of tea large enough or a book long enough to suit me."
---
Linda Gilden
LINDA GILDEN – is an experienced writer, speaker, editor, and writing coach. Author of the popular Love Notes series, she is also the author of Mommy Pick-Me-Ups, Mama Was the Queen of Christmas, Personality Perspectives, Called to Write, and many ghostwritten books. With over a thousand magazine articles to her credit, Linda Gilden is a prolific writer who loves to share a great story. As a freelance editor and writing coach working with publishers and individuals, she encourages others to write with excellence. As a speaker, she travels all over the country sharing the message of God's hope. As a member of the CLASS Seminars training staff and Director of CLASS Christian Writers Conference and Carolina Christian Writers Conference, Linda enjoys helping others polish their speaking and writing skills on their journeys to clear, concise communication. Linda is a Certified Personality Trainer helping others discover the joy of understanding themselves and others. Contact Linda at [email protected] and visit her website at www.lindagilden.com
---
Yvonne Lehman
YVONNE LEHMAN – Director, Novelist, Editor for Romance & Women's Fiction
Yvonne Lehman is a best-selling author of 58 novels and compiler of 10 non-fiction books. She founded and directed the Blue Ridge Mountains Christian Writers Conference for 25 years and now directs the Blue Ridge "Autumn in the Mountains" Novelist Retreat. She has joined Lighthouse Publishing of the Carolinas as Acquisitions and Managing Editor of Candlelight Romance and Guiding Light Women's Fiction. She earned a Master's Degree in English from Western Carolina University and has taught English and Creative Writing on the college level. Her recent novel releases are a novella Have Dress Will Marry (Heart of a Cowboy collection, Mountainbrook Ink), Better Latte than Never (cozy mystery, Winged Pub), and 8 Romances (4 set in SC, 4 set in NC, LPC). Her non-fiction Moments series (Grace Pub) are Divine Moments, Christmas Moments, Spoken Moments, Precious Precocious Moments, More Christmas Moments, Stupid Moments, Loving Moments, Why? Titanic Moments, and Additional Christmas Moments. LPC released Writing Right to Success (by 25 authors about their writing journeys and craft). For release in 2017 are Merry Christmas Moment and The Gift (Secret Admirer collection, Winged Pub). Her 50th novel is Hearts that Survive – A Novel of the Titanic (Abingdon), which she signs periodically at the Titanic Museum in Pigeon Forge TN. She blogs at www.christiansread.com and Novel Rocket. www.yvonnelehman.com - [email protected]
---
Ramona Richards
Ramona Richards is the associate publisher for Iron Stream Media, the parent company of New Hope Publishers, Iron Stream Kidz, Ascender Books, and Lighthouse Publishing of the Carolinas. She has been an in-house editor for Abingdon Press, Thomas Nelson, Rutledge Hill Press, and Ideals magazine, and has freelanced for a dozen other publishers. She recently received the Joann Sloan National Award for the Encouragement of Writing, a mentoring, editing, and coaching award presented by Vision Press at the Southern Christian Writers Conference. The author of nine novels, three books of devotions, and numerous magazine articles, she is a frequent speaker for women's and writers' groups, and has presented at numerous conferences across the country. Her latest book, Murder in the Family, released in the fall of 2019.
Website: Ramonarichards.com
Facebook: ramonapope.richards
Twitter: @RamonaRichards
Instagram: ramonapoperichards
---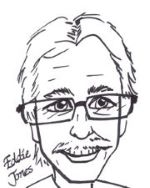 Eddie Jones

From self-publishing or traditional publishing to advice on how to acquire an agent and sign with a larger house, Eddie he has the unique ability to guide you step by step through the process of creative writing, publishing, and promoting. Before our meeting, if you are published, Eddie will review your books' Amazon pages, sales category listings, and competing titles. During our meeting we will discuss your publishing goals, review your past marketing efforts, establish sales targets, and discuss ways to reach your target audience. After our meeting you will leave with a clear understanding of your target audience and a list of specific milestones for your publishing career.

Guidelines: Full proposal, Synopsis, First Three Chapters

Eddie Jones:
[email protected]
DEADLINE: Feb. 2, 2019
---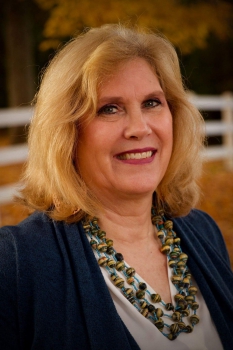 ---
Linda Glaz
LINDA GLAZ
2019 ACFW Agent of the Year
---
Linda S. Glaz is an experienced editor, reviewer and writer, has been a proofreader for two publishers, an editorial assistant to for Hartline becoming an agent four years ago. She has worked as a professional reviewer for a romance site, and just loves anything to do with books. She's extremely active in the judging community and speaks at conferences nationwide. She is also a member of AWSA, Advanced Writers and Speakers Association which takes her speaking from libraries to ladies teas, churches, and conferences. Linda understands writers, because she IS a writer.

[email protected] http://hartlineliteraryagency.blogspot.com
---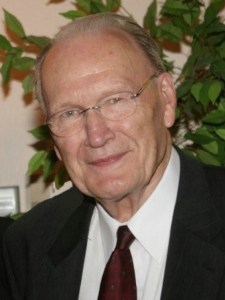 Les Stobbe
Les Stobbe has been an active Literary Agent for 23 years. Les has been denominational weekly editor, book editor, book club vice-president, journal editor, curriculum managing editor, and president of a book publishing house. He has written curriculum, journalism lessons, 14 books and hundreds of magazine articles. His website is at www.stobbeliterary.com
---
Denise Loock
Former high-school English teacher and college professor Denise Loock is an editor, author, and inspirational speaker. She is a general editor for LPCbooks, a division of Iron Stream Media. She also accepts freelance editing projects from writers who want to submit clean, concise, and compelling manuscripts to publishers (lightningeditingservices.com).

Denise is the author of two devotional books, Open Your Hymnal and Open Your Hymnal Again, that highlight the scriptural truths of classic hymns and gospel songs. Her articles, stories, and devotions have appeared in various publications, including Chicken Soup for the Soul compilations, The Upper Room, and Vista.

She is the founder of Dig Deeper Devotions, a website that encourages Christians of all ages to dig deeper into the Word of God. Three collections of devotions from the website are available on Amazon: Restore the Joy: Daily Devotions for December, Restore the Conversation: Fifty Devotions on Prayer, and Restore the Hope: Devotions for Lent and Easter.

Denise teaches two online PEN Institute courses: Sentence Diagraming 101 and Editing Devotionals 101. She also writes "Mind Your MUGS," a grammar and usage column for Christian Communicator.
---
Andrea Merrell
Andrea Merrell is an award-winning author and professional freelance editor. She is an associate editor with Christian Devotions Ministries and LPC Books, a division of Iron Stream Media. She was a finalist for the 2016 Editor of the Year Award at the Blue Ridge Mountains Christian Writers Conference (BRMCWC) and the 2018 Excellence in Editing award by the Christian Editors Network. She teaches workshops on writing and editing at writers' conferences.
Andrea is a graduate of Christian Communicators and a finalist in the 2015 USA Best Book Awards and the 2018 Selah Awards at BRMCWC, as well as a semi-finalist in the 2018 ACFW Genesis contest. She has been published in numerous anthologies, magazines, and online venues such as www.TheWriteConversation.com, www.cbn.com, www.ChristianDevotions.us, Southern Writers: Suite T, Splickety magazine, and Reach Out Columbia magazine. She writes a weekly devotion on her website at www.AndreaMerrell.com and is the co-founder and regular contributor to www.TheWriteEditing.com, a blog designed specifically for writers. Andrea is the author of Murder of a Manuscript, Praying for the Prodigal, and Marriage: Make It or Break It.
---
Publishers, Editors, and Agents in Attendance:
** No data available. **
Ramona Richards – Associate Publisher, Iron Stream Media & LPC Books
Andrea Merrell – Editor
Denise Loock – Editor
Yvonne Lehman – Editor / Mentor
Cindy Sproles – Editor / Mentor
Eddie Jones – Writers Coach
---
The Staff That Keeps Things Moving
We could not manage things without our amazing staff and their wonderful gifts and talents.
Conference Director – Cindy Sproles
Bookstore Manager – Bennie Jones
Bookstore Bouncer – Kevin Spencer
Bookstore Assistant – Wendy Leech
Wizard Behind the Curtain – Eddie Jones
Contest Director – Sarah Loudin Thomas


Conferee Care – Dee Dee Parker & Beth Fortune
Recording – Martin Wiles
Conference Manual – Denise Loock
Roster – Andrea Merrell
Schedules and Appointments Director – Terri Kelly