Spitshine that Work - Assignment 6
Friday, February 4, 2022 by Cindy Sproles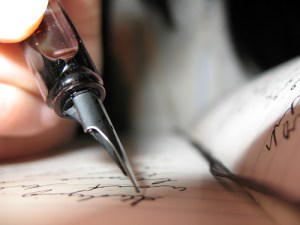 It's your last chance. Have you crossed all the t's and dotted all the i's?
Hitting the send button on a manuscript is both a relief and a frightening experience. Every word must be right. Every comma placed perfectly. All the spelling correct.
Unfortunately, this seems to the be step writers trip over by either physical or mental exhaustion. You've worked hard on that manuscript. Read it a mimimum of 20 times, passed it through your critique partners. What could be wrong? Well, it's the little things. Below you will see those most common mistakes to search out before you hit the send button.
Your name is on the work – You'd be surprised at the manuscripts editors receive without this valuable information. Name, email address, phone number – vital information.
Publisher, agent, or editor's name spelled correctly – Just a personal note here: My last name is spelled S-P-R-O-L-E-S. Not Sprawles or Sprolez, or worse, Spritz.
The guidelines were followed – It's vital when you submit work, every guideline is followed – and every publisher or agent is different. Pay attention to details. This can make or break your submission.
The publisher, agent, or editor works in your genre – Often we ASSUME the professionals we speak to at conferences work in our genre. Do your homework. Be sure you are submitting to an editor or agent that reads, sells, or publishes the genre you write.
Typos – Check and recheck for typos. Editors can look over a slip occassionally, but when you make repeated errors it tells them you are not ready for publication. I'd like to exclude autocorrect in texts here. There are times autocorrect changes AFTER you hit send. If you notice an autocorrect boo-boo resend a one-line note stating you noticed autocorrect changed your work after it sent. Most folks understand this and I can't say there is an industry rule on this yet. If it were up to me. I'd shoot autocorrect. :)
Check your attitude at the door – Be gracious and express your appreciation for their time. Don't assume your work is the best they've seen. Make it the best.
Be mindful of protocol – Understand your work is not the only work professionals are looking at. After a spring and summer of travel, editors, agents, and publishers will have acquired double digits in manuscripts. It takes time to read through. Follow the protocols on their sites to know when it's appropriate to contact them.
BE MINDFUL OF PROTOCOL – Oh, did I just say that? Once you land a contract, follow the protocol and the hierarchy. Work with your editor, allow your agent to intervene in your behalf if there is an issue, and DO NOT EMAIL OR CALL THE PUBLISHER. That is not your job. It's easy to get caught up in the excitement of publication, but it's important to remember yours is not the only work in the pipeline, and chances are, the publisher him/herself, won't know where your work is in that chain. Stick with your editor and agent, and only in desperate times, should you contact the publisher him/herself.
Your assignment this week is to look over the work you plan to bring with you to the conference. This is your final chance to turn out work polished and ready for presentation. Our faculty understands if you are a new writer, and they'll help you through, but you have to do your part to the best of your ability first. Now get to it. Spitshine that work and make it the best it can be.
---