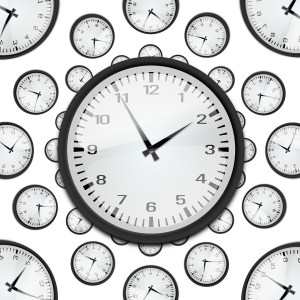 After watching the first round of the U.S. Open Golf Championship last year, a thought popped into my head. Scary, I know.
No matter how difficult or easy the shot, every golfer went through a pre-shot routine of lining up the ball, talking with their caddie, practicing a few swings, and lining up again. This got them ready mentally and physically. Only after all this prep did they stand over the ball and hit it. Then—like being struck upside the head with a 3-wood—my pre-writing routine came to mind.
I'm not sure when I first started my routine, but over the years this ritual has become as much a part of me as breathing. I sit in the same spot at my branch office, order the same drink every time, set my screen at the same angle, find a concert video on YouTube, and put in my ear buds. Only then am I ready to write.
Peter DeVries, an author and editor, once wrote, "I write when I'm inspired, and I see to it that I'm inspired at nine o'clock every morning."
You might not write at 9:00 a.m. every day. Whenever you start your writing session, be mentally ready to write.
Have you thought about a pre-writing routine? Or do you plop into a chair and start pounding away at the keyboard? Either can work, and the key, as with many things in writing, is that you find what works best for you.
Your assignment: Figure out a pre-writing routine that will help you get in the "mood" to write. Try this routine for three weeks. Tweak as necessary to maximize your writing time.