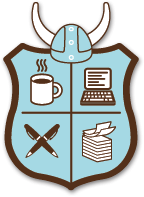 November is National Novel Writing Month. Authors and "would-be" authors accept Na-No-Writ-Mo's challenge to pen a novel in thirty days. 50K words in a month, 1667 words in a day, 138 words in twelve hours, 2.5 words per minute. It's a very feasible goal.
Na-No-Wri-Mo's mission is valuing enthusiasm, determination, and a deadline. The concept is wonderful. With the right attitude, participants can pound out 50K words in a month. Just to meet the word count goal in 30 days is an accomplishment. Some writers take months, even years, to craft one novel – so committing to putting a full novel on paper speaks a lot for those who actually follow through.
I never attempted Na-No-Wri-Mo until this year and here's why. The thoughts of writing a novel in 30 days is a huge undertaking. But just getting words on the page didn't, to me, qualify the writing of a good novel.
I easily meet my word count daily, whether it be writing devotions, a novel, an article, or a post. It was never a question as to whether I could punch out the words, rather it was my concern about the pressures such a challenge places on new writers. As I began talking with other authors and their acceptance of the 50K-words-in-a-month challenge, I found my concerns were not unfounded.
Na-No-Wri-Mo challenges the writer to get off their duff and do the work. Accepting the challenge means you are willing to first discipline yourself to write daily. Even the most proficient writer will tell you that there are days writing anything is a challenge – even a chore. So when you sign on with Na-No-Wri-Mo, you are willing to discipline yourself to write every day. This is a good thing. In fact, it's wonderful. Writing mentors stress the importance of writing every day.
So where are my concerns? There are a few questions I'd like every writer to consider – especially new writers. I want you to accept the challenge in the right frame of mind and with a full understanding of the pros and cons. My desire is for your writing experience to be joyful, not stressful.
Consider these questions before you begin your Na-No-Wri-Mo challenge:
What if I fail to hit the writing goal? – Don't feel as though you are a failure. The only way you fail, is if you choose not to uphold your commitment intentionally. There are times life happens. A sick child, accidents, work. Sometimes the story doesn't jell like it should and it throws things off. These things are understandable and if they prevent you from hitting your goal it's not by your own negligence. You haven't failed the writing goal. It's a matter of choice. When life hits you are not hurting your efforts, but to blatantly ignore your personal commitments is unfair to you as a writer.
If the story begins to fall apart – then word count is no longer an issue. Story trumps. Pushing through on a failing storyline breeds frustration. Characters move into chaos and the plot wains when the story falls apart. At this point, stop. Rethink your work. Don't allow the guilt of writing 2000 words daily stalk after you like a thief in the night. There is nothing harder than completing a work that is substandard because you felt rushed. Slow down, take a deep breath. Contact your critique partners and iron out the issues. A solid story is much more important than word count.
Honor the craft – I'm all for getting the words on the page, AS LONG AS I know where the words are going. It's okay to get them down while they flow, but don't take for granted the art of writing. Don't fall prey to dumping words on a page and then expecting to cut the junk at a later date. There's more to your writing than cutting. There's the mechanics and grammar, character development, and plot line. As you write, keep your craft in check. Don't throw random things on the page for the sake of word count. You may manage to write a book in 30 days, but end up rewriting a book over and over in an attempt to realign your plot. Your manuscript doesn't have to be perfect, but just because you are on a deadline doesn't mean you slack on the important parts of writing.
If you need help, get it – This is especially important for new writers. Don't let word count pressure you if you are having trouble. Critique partners and groups are wonderful to help you. It's important to realize when you need assistance getting over a hump than to overwrite or underwrite your story. No one will judge you if you don't make your word count due to a problem with a character or plot.
Respect the deadline – Of course one of the goals of Na-No-Writ-Mo is to encourage you to meet a deadline. It's a valuable lesson to learn as you begin to submit your work to magazines, editors, or blogs. If your story is going well, then it never hurts to push your limits to meet the deadline. But more so, Na-No-Writ-Mo helps you set the discipline of writing daily. It's true that it's easier to eat an elephant in small bites and breaking a 50K word novel into small bites makes it feasible . . . doable. . . attainable.
The important thing is, you realize Na-No-Writ-Mo is a tool to help groom your writing habits. It's not a judgment device. It's not a pass or fail test. It's a process, a teaching means to tweak you and your growth and betterment of the craft. And it's a GOOD ONE.
Go ahead. Step up and challenge yourself. But challenge yourself in the right attitude so you progress in your understanding of the craft of writing.