Is it possible to over-edit? Or, is there a point where the story is unsalvageable?
Editing is like sharpening a knife. You hone the story like you would a blade, but if you overdo it you're no longer sharpening the blade but actually weakening it.
When you're editing there's eventually a matter of diminishing returns regarding the time you put into a draft and the quality of the final story. At a certain point, the time that it would take you to read the entire book isn't worth the handful of changes that you might be making.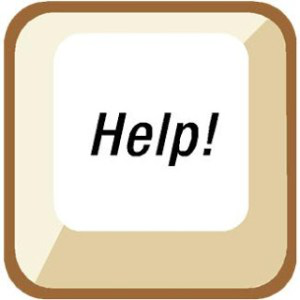 For me, as an artist (read—annoying, neurotic, perfectionist) that's a hard line to draw, and admittedly, I tend to keep going over my work again and again until I'm convinced that it's the very best I have to offer.
In my view most people don't need to worry at all about over-editing. They don't spend nearly enough time on the editing in the first place.
There's no point at which a story is unsalvageable, but most people aren't willing to take the time to make the major, or in some cases seismic, changes that would be necessary to tell that story well. It might take less time to start over or write a different story entirely.
Telling a great story always requires five things: the inevitable movement of the story from the origination to the resolution (that is, every event is caused by the one that precedes it), believability, escalation, motivation, and surprise. Apart from grammatical errors and copyediting, these areas are the biggest problems most stories face.
So, it's vital that as you work on your story, you continue to ask:
(1) Inevitability: Are there gaps in narrative logic? Do things happen for no reason—other than that I think they need to in order to make my outline work?
(2) Believability: Is everything that happens believable even if it's impossible? Does the character act in a way that's consistent with his or her core attitudes, desires, inner turmoil and outer circumstances?
(3) Escalation: Are the stakes being raised? Is the danger becoming more imminent or more unstoppable?
(4) Motivation: What drives this character to act? In other words, what does the character want more than anything else? How far is he or she willing to go to get it? Is every action that the character takes sufficiently motivated by the story events?
(5) Surprise: Do the scenes, the acts, and the story as a whole end in a way that people won't see coming, but that also follow inevitably from what precedes it?
If you continually ask yourself these questions as you're working on your story, you'll find less need to have to start over, or get to the point at which it's not worth your time to rework the story to salvage it.
Your assignment this week – (should you choose to accept it) is as follows:
Read the first chapter of your work in progress. Search first for the obvious grammatical errors. Look for chatty spots and tighten them. Then apply the above 5 steps to your work. This is hard. You're required to be critical of the work you do. But it's worth the effort.