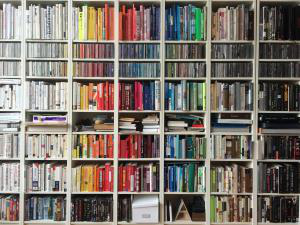 Assignment 2: It's a scary thing – the one sheet. You've either never heard of it or you're unsure how or what to do to prepare one.
The one sheet, also known as a pitch sheet, is just what the name says. It's one simple page with the pertinent information an agent or publisher needs. When you're gearing up for conference season and your manuscript is polished and ready for presentation, it's important to have a one sheet handy.
It's been said, a writer should be able to bolt out of a dead sleep and recite their elevator pitch. A one sheet is a nice back up to help you make your presentation to an editor or agent smooth, concise, and impressive. Once you've totally blown publishing professionals away with your pitch, they can carry your one sheet back to the office and have all the valuable details they need to contact you and request the proposal and manuscript.
A one sheet should contain the following information:
* Title
* Genre, word count, and if the manuscript is complete or estimated time it will be finished (i.e. Historial Fiction, 90,000 words, completed)
* Targeted audience (Women 25-40, Young Adult, etc.)
* Two or three short, knock-out paragraphs about the book that makes those agents hungry for more (think back book text).
* Professional Bio – Remember make it concise, relevant, and professional. It doesn't need to contain every writing credit you've ever done. Only what is
current and creditable. Show your personality and flare but don't over do it. Editors don't care if you have six dogs and nine cats.
* Current, high-resolution photo – Investing in a few professional shots is well worth your money. It's much better than you on the beach, in shorts with
frog-eyed sunglasses – cute but not professional.
* Website and contact information. Please, please, please, if you don't already have one, get an email that contains your name. Don't give a publisher your family fun email address ([email protected]). A) They would not open a return email from an off-the-wall email address for fear of cyber attack or shady content. B) They can't connect you to jellyjaws. Again, cute but not professional. If you have an agent, you'll use their contact information.
Pare this information down to the sharpest and tightest writing you can do, place it nicely on the front of ONE SHEET and you're ready to roll.
Click the link for a sample one sheet.
MAE IN JUNEonesheetJune2010
Your assignment is to make your one sheet. Bring it with you to Boot Camp so you'll have it to present to editors, agents, and publishers.