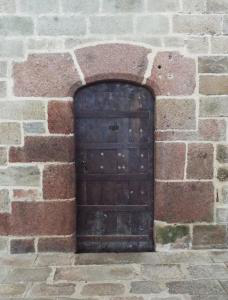 As conference time nears, conferees dig down and prepare to meet one-on-one with publishers, agents, and editors. The wonderful advantage of attending a conference is this "free-card" to meet face to face with industry professionals. The publishing market has tightened to the point of strangulation. Publishers are overworked and understaffed, so to meet with them at a conference is an amazing opportunity.
These appointments are an open door. During these meetings publishers (and agents) will extend an open door opportunity for writers to submit their work directly to them during a specific time frame. Does this increase your opportunity at publication? Some.
What are the advantages of the 15-minute appointment? Believe it or not, a lot can be accomplished in 15 minutes. Publishers and agents are looking for individuals who can be concise. Sitting across the table from these folks offers writers the opportunity to pitch their work, develop a relationship, and to network – all of which increase your opportunity at publication. Don't misunderstand. Increase and promise of publication are two different things; so if a publisher requests your proposal, it's not a promise to publish . . . it is merely an opportunity to look at the work. One a writer may not otherwise get for several years.
Come Prepared
Bring a business card.
Have a one-sheet.
Come with paper and pen.
Have a list of questions you'd like to ask.
Be ready to spit out your pitch.
When you sit across from a publishing professional don't find yourself upside down digging in your briefcase for these things. For lack of better words, when your backside hits that chair, these things should land on the desk.
Why choose an appointment time? This is the one time a writer can obtain a free-card. During conferences, publishers and agents (who are snowed under with manuscripts), allow writers to send unsolicited work to them. Most publishers offer a time frame (maybe six months to a year) for conferees to submit work to them for review. This opportunity in itself is a prime opportunity.
Follow these steps for your 15 minute appointment:
Be courteous about the 15-minute time limit.
Set your watch on the table and be courteous about the 15 minutes. WATCH THE TIME.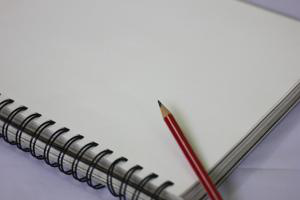 Courtesy of morguefile.com and caprisco
Have your business card and one-sheet ready
Introduce yourself, shake hands. Handshakes say a lot about a person. So have a firm handshake, not a fishy one.
Don't babble. Some professionals will want to know a tid-bit about you. Not a life history. Rather, your length of time writing, the genre you write in, and your passion.
Practice your pitch. Know what you want to say before you sit down. I've lovingly said, "You should be able to bolt upright from a dead sleep and spout off your pitch."
If the professional wants to read your one-sheet, please be courteous and be quiet. Let them read. The more you talk the more you eat away that 15 minutes.
Should the publishing professional offer you constructive criticism – be gracious. Don't be offended, be thrilled. You're getting free, professional advice from folks who know the business.
Finally, understand before you sit down, if the publisher or agent wants your work, they will ask. Sometimes the opportunity to "not ask" is a gentle way to say no without hurting your feelings. So don't ask them if you can send them your proposal. If they are interested, they will ask.
A 15-minute appt. is a prime opportunity to network.
Remember, the 15-minute appointment is a prime opportunity to network. Many authors pick up free-lance work and special projects from publishers due to a 15 minute appointment. Publishers meet you, see your abilities and remember when a special project opens. You may be the someone who might fill the bill. These appointments are more than just pitching one piece of your work. You're pitching you and your abilities. You are a whole package, not just one project. Keep that in mind as you meet with publishing professionals.
Research the editors, publishers and agents at the conference and pick the ones who represent the genre you write and prepare your pitch accordingly.
Make your one-sheet (see below for instructions on a one-sheet)
Get business cards. They don't have to be fancy. But make a business card on your computer so professionals can make notes on the back and remember you.
Pictures courtesy of morguefile.com and davidpwhelan