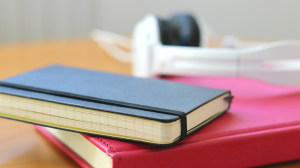 There are stories where, as the author, you know everything that happens before beginning to write. The words tumble from your imagination onto the page from chapter one to the ending. At other times the author knows how it starts and ends, but not how the characters get there.
For those who do not outline but allow the story to unfold with the telling, it may stall in the middle. One character may bore you. Ideas dry up. If this happens, here are a few suggestions that have helped me.
If you've pushed yourself hard lately to do a lot of writing, you may simply need a break. Do something completely different for a couple of days. Give yourself permission to take a few days away from your current novel. Creating is hard work. You may simply need to rest.
If the ideas don't return after a few days away, alter the story. Add a feisty new character or a trouble maker and see where it leads. Don't try to control events while in this creative surge. Allow the characters to take the lead until your imagination soars again.
If you find yourself bored with the writing, your reader probably will too—and so might the editor. If a character bores you, have them do something unexpected but not against his or her nature. That will shake things up.
I'm continuously surprised when I reread previous chapters and find hidden themes that I didn't purposely put there. Expand on these themes a bit to add depth to the story.
Even if you don't like the new addition and delete it, writer's block usually dissipates as soon as you include an unexpected twist.
Another trick is to return to your research notes. For my historical novels, I often have over a hundred pages of single-spaced notes. Rereading these always sparks new ideas when my story sputters to a stop. It also renews my enthusiasm for the writing. I want to bring that historical period alive for my readers and transport them to another time and place. Research is the key for remaining authentic to the time period.
If you have never written a novel, preparing a chapter-by-chapter summary may be an important key. When I was new to the craft, I had to outline or I simply stared at a blank page on my computer screen for hours and then days. Everyone makes such a fuss of the first sentence, the first paragraph, the first page, and the first chapter that it froze me up. It took me four days to write the first page of my first novel. Instead of getting something on paper, my desire to state it perfectly halted my work before it began. Don't get me wrong; it is important to quickly snag the reader's attention. However, getting the story onto the page is the first step. Editing is the next step but words must be written before they can be modified.
It's also possible that you chose the wrong path for the story. I recently completed the first draft of a romantic suspense novel. It was my first attempt at this genre and took far longer than normal. Since I've written by the "seat of my pants" for the past few years, I didn't know the killer when I began the novel. I didn't know the murderer in the middle but continued writing. When it came time to reveal the killer, I still didn't know. I finally selected someone and began writing. The story halted. No more words came. I couldn't figure out what happened next.
When I selected a different character, the story flowed to the end. This may be another avenue to try. Save your old version in case that wasn't the problem, but your story might be on the wrong path. Pray about it.
The middle of the story is where much of the action happens. Your readers fall in love with your characters there and don't want the novel to end. Give this section as much attention as the beginning and the end.
Your readers will love you for it.