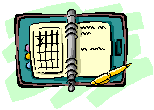 Certain movies and TV shows make us want to watch them over and over. In many cases, it's not the story line; it's because we love the characters.
I personally love romantic comedies and mysteries, especially Hallmark movies. So why do I love them? Do they have a great plot? Sometimes, but not always. They can be predictable and sometimes a bit corny. For me, the characters make all the difference.
The concept is the same with books. How many books do you have on your shelf that you loved so much you plan to read them again?
As writers, we want our readers to fall in love with our characters. The question is … how do we accomplish that?
Creating Memorable Characters
Our characters should be memorable. We achieve this by introducing them in such a way that our readers will immediately connect with them. It's best not to do this with backstory, and you don't want to overwhelm your readers with too many details. Here are some facts you can skillfully convey about your characters (but certainly not all at once):
Name
Age
Occupation
Appearance
Interests
Habits
Quirks
Phobias
Desires
Fears
Weaknesses
Likes and dislikes
Make Your Characters Relatable
None of us are perfect, and no one wants to read about perfect people. Give your characters depth. Highlight their strengths while exposing their weaknesses. They should be flawed—just like all of us—making them real and relatable.
Think about some of your favorite characters in the books you've read. What did you love about them? What did they do that frustrated you? Were they extremely predictable—or unpredictable?
Make the reader cheer for your protagonist and boo your antagonist. Show your reader early-on your protagonist's goal—what he or she desires the most—and then allow your antagonist to keep that goal just out of reach. Create conflict and tension.
And remember to show the emotions of your characters. Don't just tell us what they're thinking or feeling.
Secondary characters can add important layers to a story. These characters can be funny, loveable, loyal, irritating, charming, mysterious, arrogant, or just plain goofy. Paint your picture well so that your readers will remember your characters long after they read the last page of your story.
Homework:
Natalie is thirty and still lives with her parents. She wants to get married and start her own life, but her parents are elderly and not in good health. Write a few paragraphs—or pages if you get really inspired—describing Natalie and her dilemma. Include a boyfriend, best friend, or both.
*Photo courtesy microsoft.com free image gallery