By Andrea Merrell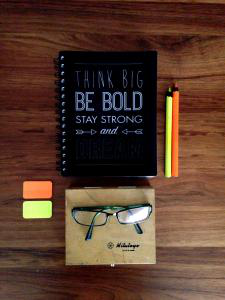 As ACWC quickly approaches, let's look at a few pointers to help you make the most of your conference experience. Whether you're a newbie or seasoned attendee, it helps to be well-prepared.
Check the Website
First and foremost, check the website. You will generally find valuable information on both the conference and venue. Most of your questions can be answered here.
Clothing
Check the weather (extended forecast) and pack accordingly. Even if the temperature is not frigid, classrooms and auditoriums can be chilly. Layering is always a good idea. Business casual works best and comfortable shoes are a must.
Other Important Items
Don't forget your vitamins, prescription medications, and toiletry items (toothpaste, toothbrush, deodorant, razor). Be sure to bring your chargers for phones, tablets, and laptops, along with extra batteries.
Food
Meals at the Cove are wonderful. They also provide snacks, but you might want to pack your favorites for those late-night or in-between moments. Be sure to keep mints with you at all times. ??
Business Cards and Networking
Business Cards are the best networking tool. They should contain your name, e-mail address, website, and photo. Make it a point to exchange business cards throughout the conference. There is no greater place to connect with like-minded folks than a writers' conference. These are people who "get" you. Follow up with them after the conference and establish a relationship. God has a way of creating kingdom connections, and you never know how they might come. Sometimes our greatest blessing may come from the last possible place (or person) we expected.
Learn the Craft
Don't miss out on any of the classes. Writing is a lifelong learning process, and this is the best way to sharpen your skills. Always be open and teachable. Take notes and brainstorm with other conferees. Purchase the MP3s. This way, you have the entire conference to listen to over and over.
Pitch Your Work
Don't be afraid to pitch your work. Whether you have a completed manuscript or simply an idea for a project, take advantage of the opportunity to meet with agents, editors, and publishers. Prepare your "elevator pitch," and be ready to present it at your appointment. These industry professionals will give you valuable feedback. Listen to them carefully, and make the most of your fifteen-minute appointment.
The most important thing to remember is to relax and make the most of your experience. It's especially hard when you are a newbie, but we were all newbies at one time. Don't be afraid to ask questions or seek help when you need it. Christian conferences are a special community of like-minded individuals who are more than ready to help each other.
~ ~ ~
ASSIGNMENT:
Your last assignment is to relax and prepare your heart for a great conference.