By Bob Hostetler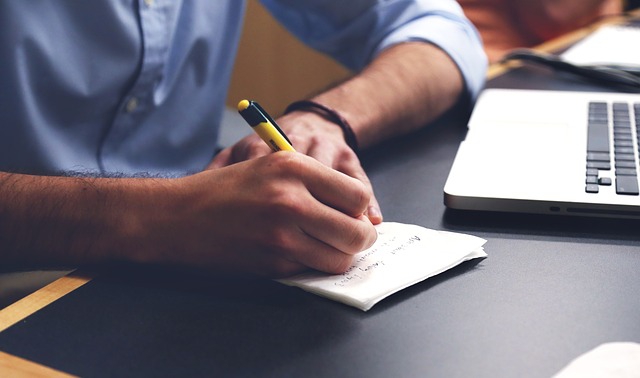 It's a classic writer's conference anecdote—even funnier because it is true. It didn't happen to me, but to a friend of mine, who was not only followed into the restroom at a writer's conference by an avid aspiring writer but was also slipped a book proposal. While in a stall. Free reading material, don't you know.
That's no way to pitch a book or get an agent. And, though I don't have nearly the battle scars that my Steve Laube Agency colleagues do, I can draw a few lessons from my experience as a literary agent. So here are five ways NOT to get an agent:
1. Don't follow instructions
I've blogged before (here) about aspiring writers who don't take the time and effort to read and follow the guidelines for submission offered by agents. It never ceases to amaze me. For example, the Steve Laube Agency guidelines clearly state, "do not paste the proposal into the body of your e-mail." So, of course, one fellow pasted his 11,000-word book proposal into the email message field, a decision that actually made my job a wee bit easier because I was able to say "no, thank you" almost instantly.
2. Don't put your best foot forward
The first line of one email I received allowed, "I realize it needs some work but I'm not usually one to write." Well, okay, then. I'm not usually one to acquire clients who aren't much given to writing.
Another email admitted that "I am a mediocre wordsmith" and "I am a terrible self-promoter," followed by the statement, "I believe that my strengths and weaknesses in the publishing world are well-matched to what I know about you." I don't think I was supposed to be insulted, but it was a close call. Interestingly, I have since learned that this person is a capable writer of considerable promise—who obviously needs to learn how to put her best foot forward.
3. Don't choose your words wisely
I kid you not, one writer sent me a proposal (for a Christian book, mind you) that began, "The sh—in this book is heavy." The proposal went on to use more and worse profanity, which is not a strong selling point for most Christian publishers.
4. Don't lead with your best stuff.
Yet another proposal pasted into the email message field—this one running 10,600 words—began with a variation on Edward Bulwer-Lytton's immortal opening line. Bulwer-Lytton is famous for beginning his 1830 novel Paul Clifford with the words, "It was a dark and stormy night," a sentence that has spawned the Bulwer-Lytton Fiction Contest, a tongue-in-cheek competition to compose the worst opening sentence to a bad novel. My correspondent started his novel more succinctly: "It was dark."
5. Ignore genre and word counts
I don't represent fantasy or science fiction, but I never said I didn't want submissions for "superhero novels." So far I have only received one such submission, but it was for "a mixture of normal superhero stories" that was also "very violent, vulgar, [and] has many brutal killing scenes." Again, not a strong selling point with most Christian publishers. But it was the word count that still makes me chuckle: 1,048,849 words. That's million. With an M.
6. Lose touch with reality
I review only full book proposals, not queries or manuscripts. But I'm so glad I kept reading to the fourth paragraph of one emailed fiction query, because otherwise I would have missed this spectacular line: "The three books comparing to this novel are 'Oliver Twist,' 'Don Quixote,' and 'Crime and Punishment.'"
7. Don't think things through before committing them to paper
It does take a lot of thought and effort to compose a book proposal, let alone write a complete book manuscript. Nonetheless, one writer found it advisable to include a line in his proposal that makes me laugh out loud every time I read it. I find it so rich a source of enjoyment, that I leave it with you, until my next blog post: "I can't explain why I wrote this book."
---
Your assignment is to look carefully at your manuscript. On a sheet of paper, list:
Genre and completed word count
Is the manuscript complete? (If you are a debut author – it SHOULD BE COMPLETE)
What is your hook?
What is your book about. (If you don't know, neither will an agent)
Write out a 100 word blurb about your book.
Write out your plot points.
These are all things that will help you when you sit down to speak with an agent.
Photo courtesy of www.pixabay.com & StartupStockPhotos