It's written in stone...
Don't believe everything you read...it is in stone as of today.

ONLY 8 SLOTS LEFT, AND WE ARE SOLD OUT!
Terri and I made our way to the Cove today to meet with Patty, our event planner. IT IS IN STONE! Ignore the rock! And we have some good news for you. There are TWO (2) open rooms on campus at the Cove. YAY. That means if you would like to upgrade from off-campus to on-campus, you can pay an additional fee for the room (probably about the same as you would pay off-campus) and have a single or a double. If you want a double, you must have a roommate. I cannot find you a roomie. If you want a single, there is no issue.
These are first come first serve. So if you want one email me now at [email protected]. Now, here's the thing. I WILL NOT RESPOND IF YOU REPLY TO THIS EMAIL. Every newsletter I tell you to send me an email to [email protected]. You have to follow directions if you want the room. Send your request to [email protected]. DO NOT REPLY TO THIS EMAIL. I cannot spend time digging through the thread.

REGISTRATIONS ARE SELLING OUT - We have 8 off-campus slots available. Encourage your friends who are holding off a decision to attend, to register soon. This conference sells out yearly, and as we enter into the holidays, we find folks love to give a registration as a Christmas gift. If you know someone interested in making ACWC a Christmas gift have them email me at [email protected] This way, we can be sure to make it happens.


HOUSEKEEPING... I know...but it's necessary.
THING ONE: I need you to verify your name and if you are male or female. Don't laugh...here's why. Many women use their family. or husband, or ministry account to register. The registration will have the CARD OWNERS' name on it unless you were good and actually filled out the registration form. SO IF you registered using an account with another name, I need to know YOUR NAME so I can finalize your registration. For example, if Julie Doe signed up and used John's card, the registration will say John Doe. When Julie gets to the gate at the Cove, security will not let her on campus because they have JOHN listed, not Julie. If you registered under a ministry please be kind and send me your name. And if you have one of those generic names like Pat or Dale, I need to know if you are male or female. This is all tied to the Cove security. So, if this is you...send me an email at - WHERE? [email protected] and fill me in. This way we are sure to have the appropriate information and none of us will have the deer-in-the-headlight look when security contacts me. THANKS IN ADVANCE.

THING TWO: Currently we are slated to stay in Shepherd's Inn which is the Inn directly beside the Training Center. This could change, but currently, this is where we are! That's all you need to know about that right now. Later, we'll update you on check-in. This is awesome because you are just steps away from the Training Center, and off-campus folks can drive up to the parking lot. CONVENIENT.


NEXT - The classes are up. You can look on the 2023 class page and see the blurbs for the classes, and you can see class times on the schedule page. Now...here's the thing about the schedule page. It WILL CHANGE. If the Cove has to split dining times, our schedule will change. We hope that doesn't happen, but it does every year. Know that it is based on the ratio of individuals attending the Cove. Covid rules still are in play, and if they hit a certain number, they split the dining times with the conferences. There are currently 4 conferences the weekend we are there. One of these is us, and right now, we are the largest conference that weekend. (Stick out your chest and crow...makes me happy.) All this to say, be flexible. Much of the schedule we will not know until the week of the conference. In the meantime, there is a temporary schedule, and we will have an updated one before you leave home for the conference. TRUST US.

The Sparrow Award - Now, folks, I've not seen many entries pass through the Square for the book contest. If you have a book that you feel is ready to enter into the contest - enter away. If you have an UNPUBLISHED work (Book) then enter it in the contest. If the book is published, it will not qualify - be it traditionally published or self-published. We want you to enter the book contest. Step out in faith, put yourself out there and TRY. This is a great learning experience. TRY PEOPLE. The deadline is Jan 2 (Despite what you see on the site. There is a hidden page I cannot locate to change a date.) SO..deadline is Jan. 2. HURRY. Polish that piece and get it to Sarah asap. Visit our link at Sparrow Book Award and enter.

The Kingdom Devotion Award - This is a devotion contest, and what we do promise is that every devotion, winning or not, will eventually be published on ChristianDevotions.us. This is your opportunity for a publishing credit.

Mentoring and Critiques - I know many of you are brand new, but I encourage you to make a critique appointment or mentoring appointment. Yes, they cost you a little money, but they are well worth the effort and investment.

Mentoring can change your entire outlook and work in progress. Take advantage. You will have a 1-hour private appointment with your mentor. OH MY GOODNESS. I wish that had been available when I started writing. Well, now it is.

Edie Melson will help you with your website, blog, or social media. TRUST ME, you need Edie to look over your blog and let her help you tweak it, so your platform builds quickly and efficiently. EDIE IS AMAZING. She still has a couple of appointments, but generally, Edie fills up FAST.

Lori Marett - Works with WRAMS, mentoring writing service. She is a screenplay writer and amazing at brainstorming and content. She can look at your work and spit out suggestions faster than Jack Spratt. Book with Lori.

Les Stobbe - TO LATE! LES IS FILLED. See, I told you... folks fill up.

Larry Leech - Larry is a freelance author and coach/mentor. He has been helping authors for years. He can help you whip your novel or nonfiction into shape, so it is ready to be presented to publishers and agents. Larry has helped tons of authors become known for his mentorees becoming published and award-winning. Larry is super at those personal stories too! There are only a couple of slots left with Larry.

Billy Wayne Arrington - Billy is the music man, but that's not all - he's a playwright and musician. NOT ONLY THAT, but Billy has run an amazing ministry for years at his venue, the Lamplite Theatre. He works with ministries, he's an evangelist and of course, an amazing singer. Billy can lead you through the process of is your work something that could become a play, or movie, or is your poetry workable as lyrics. But more so, with his years of experience in active ministry, he can guide you into how to begin your own ministry.

These appointments cost you a little investment, but it is money well spent to have one-on-one attention to your work. Make those appointments and remember, they fill quickly.

Critiques are also available, and this is where a faculty member does a quick line-by-line glance at your work in progress. They will point out the good and the things that need work. Again, these 15-minute critique appoints, cost a little but are well worth the effort and cost. They fill quickly

OH YEAH!
I did say this last time, but it bears repeating - PLEASE DO NOT RESPOND TO THIS EMAIL BY HITTING REPLY. When you do that EVERYONE gets the email, and not only that, but a huge thread starts, and most of the time, I can't see who sent what. If you need to send me a note, email me at [email protected]. Also, mark this email address as a safe email in your browser security so we don't go to spam. If you miss a newsletter, they are all posted on the website under newsletters. Everyone SHOULD have the information in one way or another. (In other words, I didn't know...doesn't work. Grin)

[email protected]. - Look there's my email address again!

FACULTY - IF YOU HAVE NOT SENT YOUR CLASS LIST TO ME - PLEASE DO.


THE BOB BOX - I KNOW, I keep pasting his face here, but it's important. Not the face but the news (lol).
We at Christian Devotions Ministries believe God's calling to serve the widows, the sick, and the poor. Each year we ask our conferees to plan in advance to donate a small amount to our "BOB BOX." Because we have skin in this game, we have chosen the Cystic Fibrosis Foundation to support yearly. Our own Bob Hostetler has two grandchildren who directly benefit from the research and up-and-coming medications to manage their cystic fibrosis.

Christian Devotions and our own Eddie Jones and Pat Patterson are also helping those in need at Moores Square in Raleigh. Winter is coming on, and we need to get socks, jackets, hats and, gloves, even shoes for some. This year we will share our mission fund between Cystic Fibrosis and Moores Square. We place a box on our bookstore table each year, and we ask that if you are moved, to give. At the end of the conference, we total the funds, and then Christian Devotions MATCHES what is in the box. Our donations have been as much as $3000 in a year. Bob does a yearly fundraiser, and this goes into his pot, which is then turned over to the company his son works for, that DOUBLES the amount. You can see that our $3K quickly becomes $6K. So, we give you a heads-up now, so you can plan ahead, and we pray you will be part of our giving back. It's what God calls us to do - to care for those who need help. Help us help the Cystic Fibrosis Foundation and those in need at Moores Square.

AGAIN - I simply ask that you pray over this conference. Pray for safety, good weather that God will send those He'd have to attend so that every slot is filled to over-flowing with wonderful conferees to keep our faculty hopping. Pray for our provision. Pray for the Cove and their folks who work with us because THEY ARE PRAYING FOR YOU ALREADY. Let us know if we can add you to our bi-weekly prayer warriors so you can walk with us through the obedience of prayer. Pray that this conference will be focused on the work of the Father and that His calling to you will be clear. NO JOKE....pray.
_______________________________________________________________________________________
Weebles Wobble But They Don't Fall Down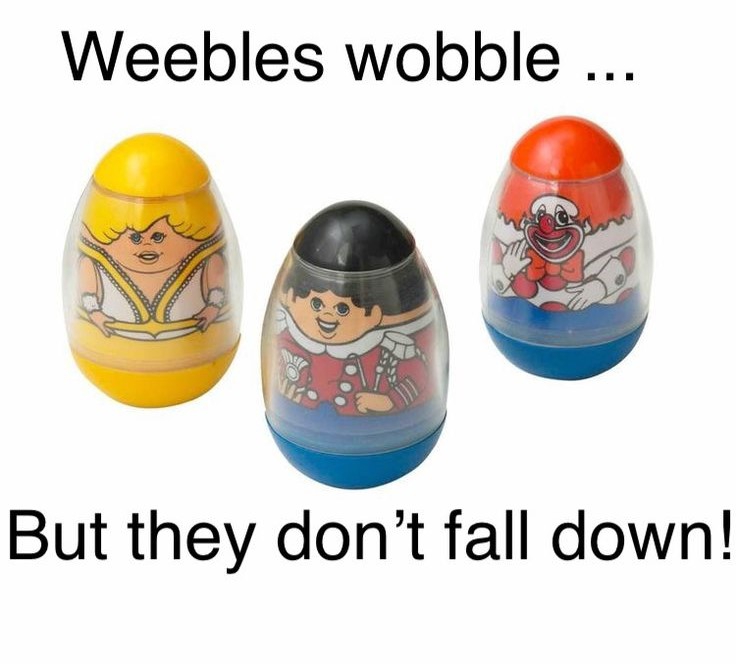 I remember the sweet ice cream truck-type music that played as the lingo was sung, "Weebles wobble, but they don't fall down." I thought they were so cute that I bought a few for my boys when they were toddlers. (click the Weebles and hear the commercial for a fun memory.)
Lately, folks have told me, "I don't know how you do all you do and keep going." I suppose I have a blank look on my face when they say those things because I don't realize how full my life is. I mean, does any of us really recognize how full our lives are? It sorta...sneaks up on you. Have I even written a word on my novel?
My ministry partner sent me a note that said he'd dreamed that God asked him to tell folks around me to be quiet so I could rest. To say I was taken aback was an understatement. I pulled out my date book and looked. Four of the seven days were empty outside of a
lunch appointment, a doctor's appointment for the prince, and my regular Friday zooms with clients. You heard it! Empty.
My coaching partner said in a zoom with a client, "Cindy is the one with the schedule. I don't know how she gets it all done." And I looked at my calendar again...Empty.
For the month of October, I sat on three book deadlines, plus a couple of compilation edit deadlines, and just so happened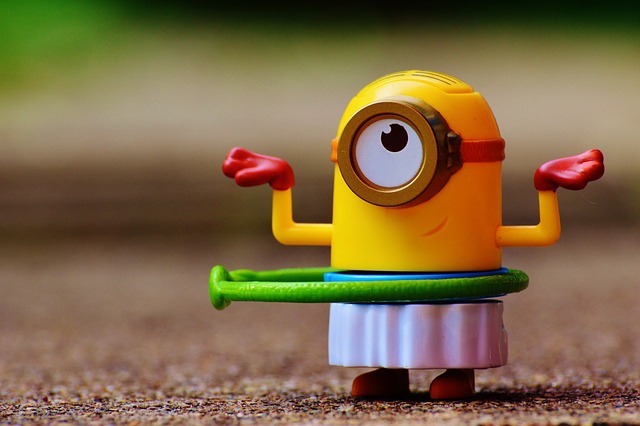 to all come due on November 7. That rarely happens, still, I can't lie. For a full month, I was strapped tight. I hardly slept, ate everything in sight, and wondered how I could fit in those yearly appointments my mom had, running her errands and still managing to get my family fed and their underwear washed. It was crazy. But I had folks praying for me, and man, what a lifesaver.
In fact, I called friends and said, please pray for me. These deadlines are killing me. The nice thing is knowing that when I asked them to pray – they did. When all the edits were done, and the novels turned in, I sat down for a good cry. When I went to bed that night, I dreamed about the Weebles. I saw them bump, knock, roll, and toss, yet all they did was spin and wobble. They didn't fall over.
I've never thought of myself as a Weeble, but I think for October, you could have painted my face on every Weeble in every antique store you could find. I stood on our hill burning some fallen branches, and as I stared into the flames, I realized what a compassionate God we serve. Those prayers prayed over me, made me a Weeble, and God pressed His love around me to not let me fall down. (I know, I should probably seek therapy for weird dreams...but I understand in this wacky relationship I walk with God, He has a pretty good sense of humor.)
I will admit my schedule gets filled to overflowing at times, but I am also realizing, as age catches up to me, that part of the process means learning how to pare down things and how to compensate. I depend on a calendar now. Didn't use to – I could remember four kids' schedules, the prince's shift work schedule, and my two jobs schedule. These days, I add everything to my calendar because my season of life has changed. I also add a prayer. Lord, help me do your work. My patience level has decreased for the mundane things of life, and I expect more of those who "know" what needs to be done. (Like when I say, DON'T REPLY TO THIS EMAIL!). Again, all a product of my season of life.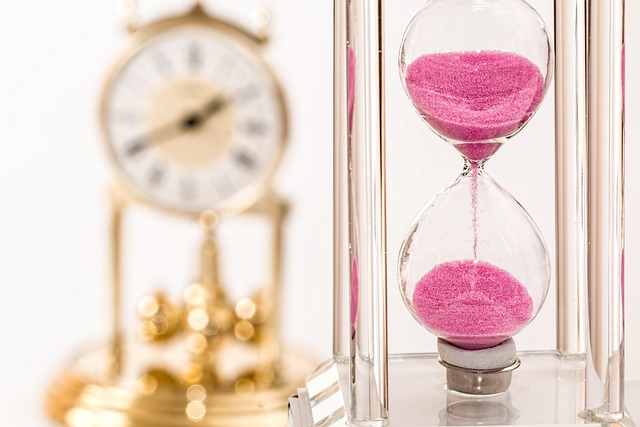 It's easy to get roped into life's busyness and forget the call God has placed on our hearts to write. Sometimes the writing we are doing is not the productive kind. Either way, we can get overwhelmed. Frustration can build, then we make mistakes, and trust me, nothing stings more than a publisher sweetly telling you the work isn't quite up to your norm. I tell you this because I'm not the perfect writer. Who is? Yet we place unrealistic expectations on ourselves. Life happens to us all. Still, we don't quit. Never quit. Instead, go to your knees and ask God to help you clear the cobwebs. Help you prioritize and improve. Even the best writers hit slumps.
Sometimes I'm tired from the physical labor. But on the days I mention I am spent, I really need to pray. Those are the days I'm drained mentally and spiritually. This is when I take notice that life has me in a chokehold and unless I relinquish it, I'll suffocate. So, I let go.
All this to say, God made me a Weeble. I get bounced like every other Joe in the world, but what is important is knowing that when God made me a Weeble, He promised not to fail me. He pulls me right back up. See...Weebles wobble, but they don't fall down. Look over your life and decide if you're a Weeble, and let's wobble together.
Photo 1 – courtesy of Pinterest – no credit shown Photo 2 – Image by Alexa from Pixabay Photo 3 – Image by Steve Buissinne from Pixabay

Much love,
Cindy Sproles, Director ACWC