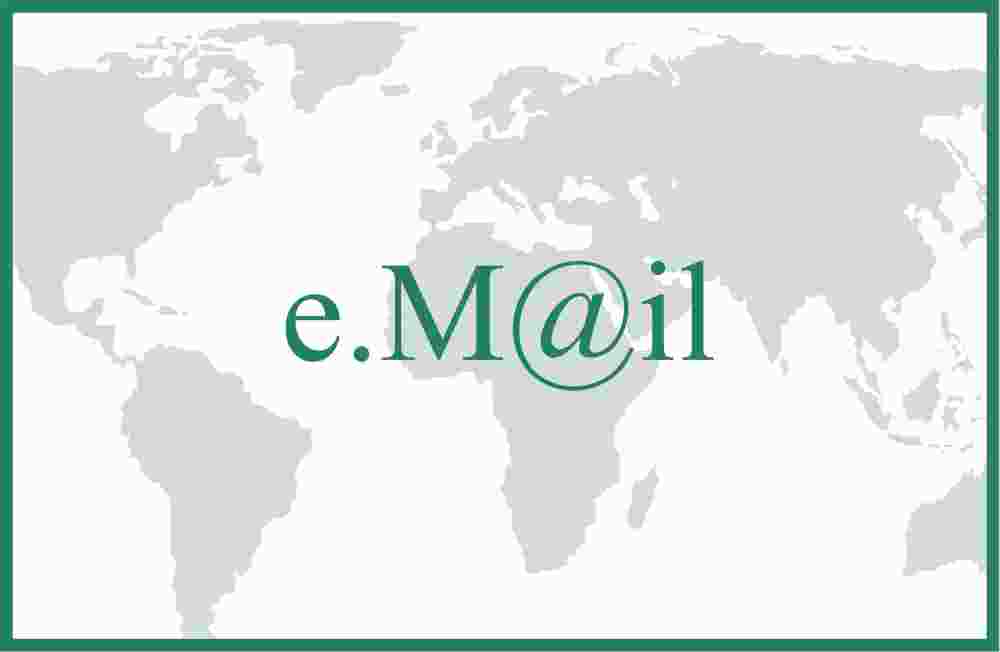 Appropriate email addresses are vital.
I got your attention, didn't I? When you read that email address you had to say, "What on earth?"
Believe it or not, I say, "What on earth" all the time. You would be floored at the email addresses that hit my inbox. That's why your assignment this week is to learn about the ins and outs of a professional email.
I have stories . . . boy, do I have stories about email addresses that well. . . are cute to the sender and perhaps their family, but make me send them directly to the trash.
Why? It's simple. Some bear a distinct resemblance to very inappropriate activities. Here's an example (and I have permission to use this). Lickmylolliepops@...
Before you throw me under the bus for reprinting that email address, give me an opportunity to explain why a professional email address is so important.
Here are two GREAT reasons why you need to rethink your email address:
Recognizable and quick – Editors, publishers, and agents get hundreds of emails a week. When emails with no name are attached to them, it makes it very difficult to locate an individual. For example, had I realized this fifteen years ago, I would have never used mountainbreezeministries as my lead. I would have used CSproles. It provides a searchable name. So often, we remember a person's name before we remember their ministry or work. When an editor would search for Cindy Sproles, they could not find me because my email address was mountianbreezeministries. Can you see the issue? You want an email address that offers you every opportunity to be located quickly. Opportunities can pass you by simply because you cannot be located.
Cute is not professional – What may seem fun and cute to you and your friends in a personal email address is not always professional. Just like the email I showed you earlier. It appeared somewhat questionable and inappropriate, and I nearly sent it to the trash. The only reason it didn't go straight to the trash was the subject line: Devotion submission. Develop a professional email with your name, i.e. cindyksproles. Should you have a common name like Susan, John or Mike, add distinctive numbers or use the first initial of your first name, i.e. S.Johnson732. At least there is a first initial and a last name that is searchable in email.
I know you want to know the end of the story with the lollipop email address, so here goes. I did open the email and immediately sent the person a note. I nicely and somewhat jokingly told her I nearly trashed the email because of the email address. I explained the importance of an address that was not only recognizable but professional. Hers was borderline pornographic. We laughed as she explained that her day job was owning a candy shop. To her, that email made perfect sense. It did make sense once she explained it, but she quickly saw how inappropriate it was, especially when the remainder of the address was added (hotmail). The next day she sent me a new email with her name on it.
Don't take a chance with your important emails going straight into the spam or trash folder. Stop now and make yourself a professional email.
Your mission, should you choose to accept it – If you do not have one, establish a professional email address. You can have more than one. Use your fun one for family and friends, but always use your professional email when you submit or work with your writing. This mission is easy peasy. It requires a few minutes of your time. Once you have the new email, add it to your work-in-progress, proposals, and business cards. Start your writing career on the right foot and begin with a professional email address.
**Photo used by permission www.morguefile.com & Prawny